New Life Live! with Steve Arterburn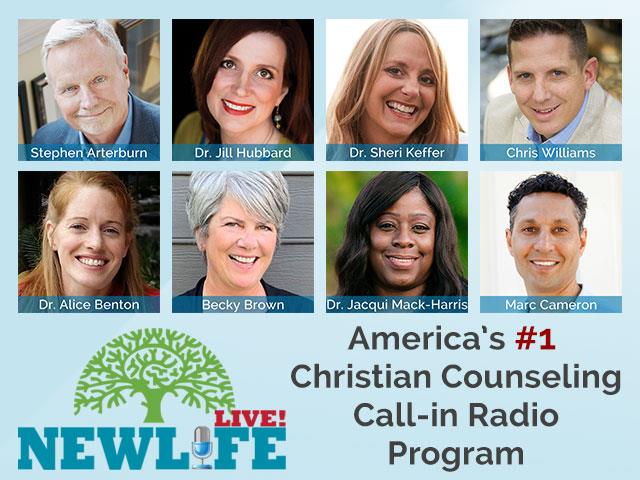 Listen on 590 AM The Word WEZE
Latest Broadcast
New Life Live: August 23, 2019
8/23/2019
Hosts: Steve Arterburn, Dr. Jill Hubbard, and Becky Brown, Director of the New Life Counseling Network Caller Questions: - How can we save our marriage of 36yrs from alcohol, marijuana and porn? - I'm getting married in December; how can we tell his kids and my kids? - My husband was married before and this is my first marriage; is this OK in the Bible? - How do my husband and I handle our angry 18yo son who lives at home? 
Featured Offer from New Life Live!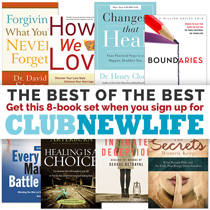 Club New Life
When you join Club New Life, we'll send you The Best of the Best, an 8-book set of our most popular books. The books included are: How We Love, Changes the Heal, Boundaries, Healing is a Choice, Intimate Deception, Forgiving What you Never Forget, Every Man's Battle and Secrets Women Keep. For more information about these gifts, visit our website at newlife.com. If you are already a Club New Life member, this can be yours when you increase your monthly giving by $10 or more.